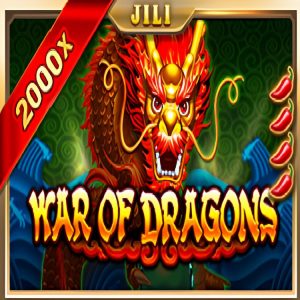 War of Dragon Slot Review & Free Demo
Discover the enchanting world of War of Dragons at Royal Circle Club Casino. Unleash mythical adventures and win big in this captivating slot game! Let's dive into the captivating realm of War of Dragons Slot Game, where ancient Chinese folktales and legends come alive on the spinning reels.
Crafted with precision and ingenuity by Jili Gaming, this enchanting online slot game promises an extraordinary adventure like no other. Immerse yourself in a world of wonder, where big shiny icons, crimson reels adorned with golden dragons, and a serene backdrop of emerald clouds and sapphire waves create an awe-inspiring visual experience.
With 5 reels and 243 ways to win, the possibilities are boundless. Unveil the mysteries of the Dragon Wild Multipliers, where different colored dragons weave tales of fortune, multiplying your bet line wins in Free Games.
Free Demo: War of Dragon Slot
War of Dragon Slot Details & RTP
| | |
| --- | --- |
| Software | Jili |
| Slot Type | Video Slots |
| Paylines | 243 |
| Reels | 5x3 |
| Min Coins Size | 0.6 |
| Max Coins Size | 1920 |
| RTP | 97% |
How to Play War Of Dragons Slot Game
To play War of Dragon, you should understanding the game mechanics, placing your bet paylines and spinning the reels. Follow our guide below to learn how to play War of Dragon!
1. Understanding the Game Mechanics
Before venturing into the realm of the War Of Dragons Slot Game, it's crucial to grasp its mechanics fully. This online slot game, crafted by Jili Gaming, draws inspiration from the enchanting folktales and legends of China.
Immerse yourself in a visually captivating experience, with splendid icons, decorative red reels, golden dragons adorning the matrix, and a backdrop of serene green clouds and gentle blue waves. The game boasts a MAX BONUS multiplier of 2000X, promising exciting opportunities for players.
2. Placing Your Bet and Paylines
Let's now explore the process of placing your bet and understanding the paylines. To facilitate ease of comprehension, we'll break it down into key components:
3. Spinning the Reels
With a firm understanding of the game mechanics, bet placement, and paylines, you are now ready to embark on the thrilling adventure of spinning the reels. Engage the game's intuitive interface to set your desired bet, choose your paylines, and hit that spin button.
Watch in anticipation as the symbols align, potentially leading to impressive wins and triggering bonus features like Free Spins and bet multipliers.
Games Features of War of Dragons Slot Game
There are multiple game features in War of Dragon, included wild symbols, scatter symbols, red envelope, dragon wild multipliers and 243 ways to win. Let's start exploring by checking out each of them below!
1. Wild Symbols – Unleashing the Power of Dragons
In the heart of this mystical adventure, the Wild symbols reign supreme. Appearing on reels 2, 3, and 4, these powerful dragon icons possess the ability to substitute for all other symbols except Scatters.
As you encounter the majestic Wilds, they pave the way for even greater winning combinations, increasing your chances of landing significant rewards .
2. Scatter Symbols – Unleashing the Free Game Realm
The allure of the Scatter symbols beckons, for when 3 or more appear from the leftmost reel to the right, a gateway to the free game realm is unlocked.
This mystical realm presents you with five different colors of dragons, each offering a unique set of rounds and multipliers. With the Scatters on your side, prepare for an adventure filled with thrilling free games and exhilarating possibilities.
3. Red Envelope – The Essence of Surprise
Within the free game domain, the enigmatic Red Envelope takes center stage. If it graces both reels 1 and 5 simultaneously, prepare to be showered with a random bonus multiplier.
These multipliers range from 50X to 2X, adding a delightful element of surprise to your gameplay and infusing it with emotions of anticipation and delight.
4. Dragon Wild Multipliers – Unleashing the Power of Fortune
As you journey through the free game rounds, the dragon wilds hold the key to untold fortunes. Combining bet line wins with specific dragon wilds activates magnificent multipliers, enhancing the rewards and heightening the emotional connection to the game.
Watch in awe as White Dragon Wilds multiply payouts by 2X, 3X, or 5X, Red Dragon Wilds enhance them by 3X, 5X, or 8X, Black Dragon Wilds amplify rewards by 5X, 8X, or 10X, and Yellow Dragon Wilds elevate payouts by 10X, 15X, or an astonishing 30X.
5. 243 Ways to Win – Embracing Limitless Possibilities
War of Dragons Slot Game offers a breathtaking 243 ways to win, igniting a sense of limitless possibilities within every player's heart.
With each spin of the reels, the potential for exciting wins and emotional thrills is boundless, making the gameplay an emotional rollercoaster of hope and excitement.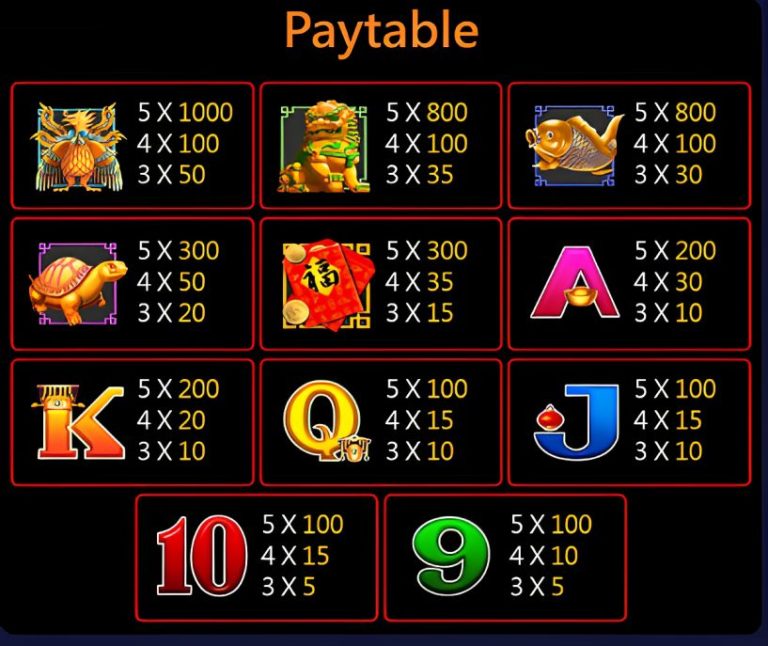 How to Win War of Dragons Slot
You can follow our simple 4 tips below to win at War of Dragon, included understand the game mechanics, embrace the power of wilds, seek the scatters free games and strategize with dragon wild multipliers.
1. Understand the Game Mechanics
To pave your path to victory, start by familiarizing yourself with the game mechanics outlined in the previous section. Know the paytable, which reveals the winning combinations and their corresponding payouts.
Comprehend the significance of bet adjustments, as your wagers influence potential rewards.
2. Embrace the Power of Wilds
In your quest for triumph, embrace the allure of the Wilds. Appearing on reels 2, 3, and 4, these mythical creatures hold the power to substitute for all symbols except Scatters, helping you craft winning combinations. Keep an eye out for the Dragon Wild Multipliers in Free Games, as they multiply your payouts and bring forth opportunities for massive wins.
3. Seek the Scatters and Free Games
Scatter symbols are your gateway to Free Games, as detailed in the Scatter Free Game feature of the previous section.
When 3 or more Scatters appear from the leftmost reel to the right, the Free Games round activates, bestowing upon you a chance to savor even greater excitement.
4. Strategize with Dragon Wild Multipliers
As you embark on the Free Games adventure, the Dragon Wilds become your key allies. Depending on the color of the Dragon Wilds and the number of appearances on the reels, your bet line wins can be magnified by various multipliers.
Pay close attention to the Dragon Wild Multipliers chart mentioned in the Games Features section to devise a winning strategy. Choose your Dragon Wilds wisely and unlock the potential for bountiful rewards.
By comprehending the game mechanics, harnessing the power of Wilds, seeking the Scatter Free Games, and strategizing with Dragon Wild Multipliers, you can unlock the secrets to winning War of Dragons Slot Game. Let the mythical realm guide your path and embrace the thrill of an unforgettable gaming experience. May your journey be filled with fortune and wonder!
Where to Play War of Dragons Slot Game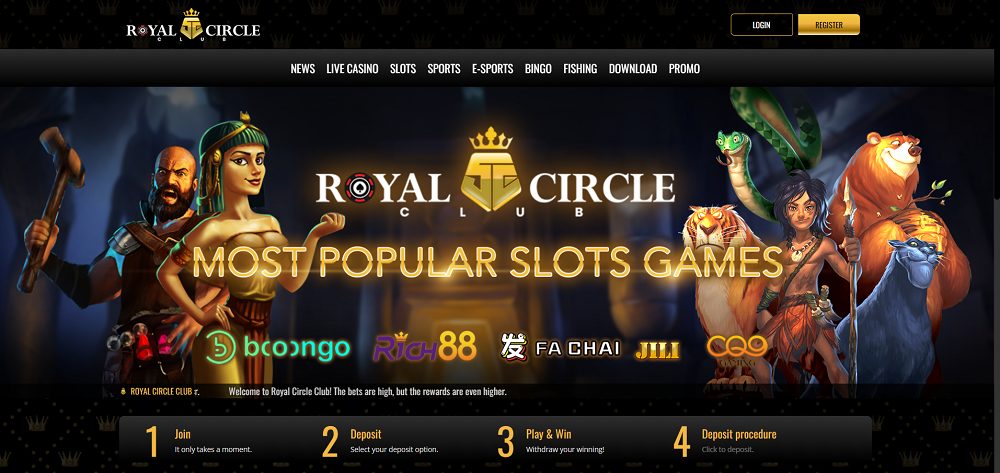 We recommend you to play War of Dragon at Royal Circle Club. We recommend you to play War of Dragon at Royal Circle Club. For an enchanting gaming experience like no other, venture to the prestigious Royal Circle Club Philippines Casino, where the mythical world of War of Dragons Slot Game awaits.
Immerse yourself in a realm of captivating visuals, where majestic dragons guard the reels, and emerald clouds caress the backdrop.As you step into this opulent virtual casino, the allure of 243 ways to win and a MAX BONUS multiplier of 2000X beckons you forth.
The Royal Circle Club Casino boasts a luxurious ambiance that complements the thrilling gameplay, providing a perfect setting to explore the secrets of War of Dragons.Unleash your spirit of adventure and seek the Wilds and Scatters that unlock Free Games, multiplying your chances of victory. 
In conclusion, War of Dragons Slot Game transcends ordinary gaming, taking players on an unforgettable journey through an enchanting realm steeped in ancient Chinese legends.
As we explored the depths of this captivating creation in the Introduction, we uncovered the key elements of gameplay, How to play War Of Dragons Slot Game, understanding the mechanics, placing bets, and spinning the reels.
Delving into the Games Features of War Of Dragons Slot Game, we were entranced by the power of Wilds, the allure of Scatter Free Games, and the Dragon Wild Multipliers that hold the promise of immense rewards.
Best Casino Bonus for War of Dragon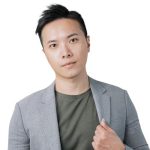 Blog Manager in Royal Circle Club Online Casino
Danson Yong, the creative mind behind the captivating blogs at Royal Circle Club Online Casino, a premier online casino based in the Philippines. With a passion for both gambling and writing, Danson brings a unique blend of expertise to the virtual casino realm. His articles not only delve into the exciting world of online gaming but also provide valuable insights into the latest casino trends, strategies, and player experiences. Through his words, Danson bridges the gap between the thrill of the casino floor and the convenience of online play, making him an indispensable part of the Royal Circle Club team.
The blog post is intended for informational purposes only. The content provided is based on the author's research and knowledge as of the publication date. It should not be considered as professional advice or a substitute for expert guidance.
By accessing and reading this blog post, you acknowledge and agree to the terms of this disclaimer. If you do not agree with these terms, you should refrain from using or relying on the information provided in this post.